For all your gaming console and entertainment needs, the PS5 is here on a payment plan with custom hardware to fuel a whole new generation of next gen console experiences. It's faster than ever with ultra high speed ssd, and smoother than ever, and more immersive than ever - it's undeniable that this system is the next generation of consoles.
Rent to Own PS5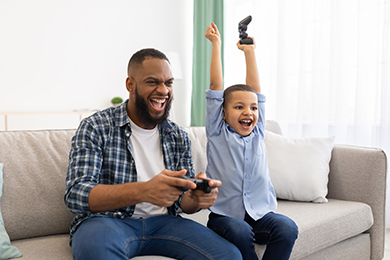 The power of a customized CPU, GPU and SSD makes lightning speed loading times possible as well as making back catalogs available on the go. This console includes an essential Bluetooth remote for wireless gaming. Blu Ray disc player lets you play your old ps4 games and use new ps5 discs, so you have a physical copy of your games.
Create an account at RTBShopper.com today for special offers on gaming consoles like the PS5, and other next gen consoles available with installment payments like the microsoft xbox series x, nintendo switch, and arcade game systems. Getting a rental agreement requires that you only be over 18, have a valid government ID, and a bank account or credit card! What are you waiting for? Bad credit is no problem. Rent to own a PS5 today!
Supplies are limited so don't wait - if you sign your lease today you could have your new PS5 with free delivery within about a week. Save upfront with low monthly payments or pay the cash price early to save more! If you need help applying for a payment plan or want more information just contact our friendly customer service agents!
PlayStation 5 Payment Plans
Find out if you qualify for our no credit needed installment plans in only 2 minutes! Our retail partners have tens of thousands of products available including video game consoles, computers, tablets, phones, appliances, furniture, and more! Just pay your initial payment